Humour distracts people from fears and insecurities
"Humour really does wonders for relaxing people and makes them more open to trying out new things. It somehow removes many inhibitions and diffuses situations. So in that sense humour distracts people from their fears and insecurities and to me, it's all about making people feel the best they can feel about themselves. I believe that using empathy and humour enables people to let their creative abilities flow and I've learnt first hand from experience that when I feel anxious or tense I'm not very receptive to learning new things. So I figured that making people feel at ease would help them to learn and I have "unlocked" many people with this technique."
Jooseph Kaust, 18 years old from Estonia, agrees. He met Stephen during a difficult and lonely time in his life and says Stephen's presence lifted his spirit:
"During the workshops I was often sad because I was going through a depressive episode but I couldn't stay serious because of Steve. I had to smile and it made me feel warmer inside. When you are feeling like that, a smile can be a glimmer of hope which people who suffer from depression desperately need to keep going. Because you are in such a negative spiral that is really very hard to break on your own. To me, Steve was like happiness itself because he was always positive and could cheer others up."
Stephen is touched by his words: "I believe my purpose in life is to make people smile, laugh and have an enjoyable experience in whatever they choose to do. Dance and music have always been incredibly important to me but making other people feel good about themselves is the first and foremost aim of all my dance classes and workshops."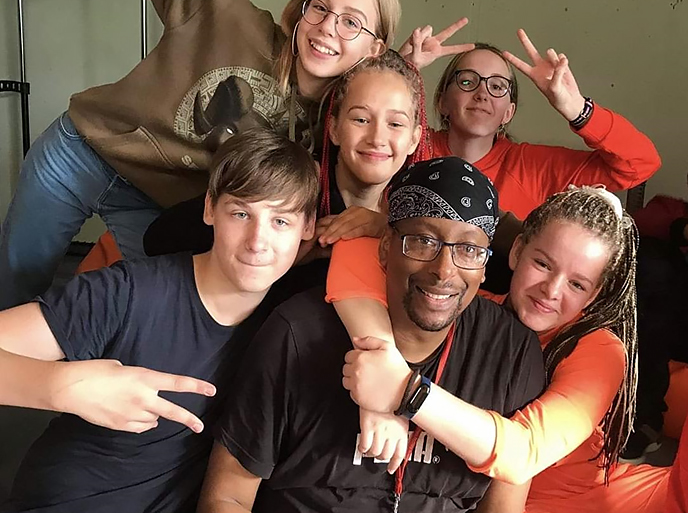 Growing up in Birmingham, UK, in the seventies and eighties Stephen fought his own struggles being Joseph's age. He suffered from racism at times and had teachers who doubted his abilities to achieve what he wanted to do.
"My dance teacher at college didn't support me when I wanted to audition for dance school. She enjoyed having boys in her class, but she had no aspirations for us. There were girls on our course who auditioned for dance school and she gave them a lot of help and support. It also could have been a race thing, I don't know…and sometimes it's hard to explore and think back on… but it also made me determined to treat people well and help others realise their goals. Ultimately it made me want to try to make everyone feel happy and worthy so I channelled my negative experiences into positive outputs"
Stephen's attitude and hard work paid off. He got accepted into the renowned Northern School of Contemporary Dance and has been involved with the performing arts for over 30 years, delivering workshops and projects in many schools, colleges and community settings to people of all ages, abilities and backgrounds throughout the UK and abroad, breaking and body popping around countries such as Denmark, Germany, Portugal, France, Italy and more. Stephen has also worked with people with Down syndrome and people who are both physically and mentally handicapped.
"People with disabilities have just as much desire to express themselves artistically as anyone else so I try to encourage them to push themselves to fully express themselves.
My belief is that everyone has talents and abilities that can be developed with the right care, compassion and encouragement. It's my aim to make sure that they have the best opportunity and environment to do so..but art can help all people open up and especially dance, since dance has always been an integrated part of human communication. The human body was designed to move and movement and music are parts of all cultures but today, for a lot of young people movement does not come as natural to them as it once was. They no longer want to dance or express themselves physically but dance is a very good way to open people up. They might have a negative body image and think they are too thin or too big and when they start dancing it makes them more comfortable with who they are and maybe pushes the boundaries of what they can do physically which in the end can give people a better confidence. And knowing you have helped make people feel better about themselves and their bodies. in my heart, it's worth a lot to me."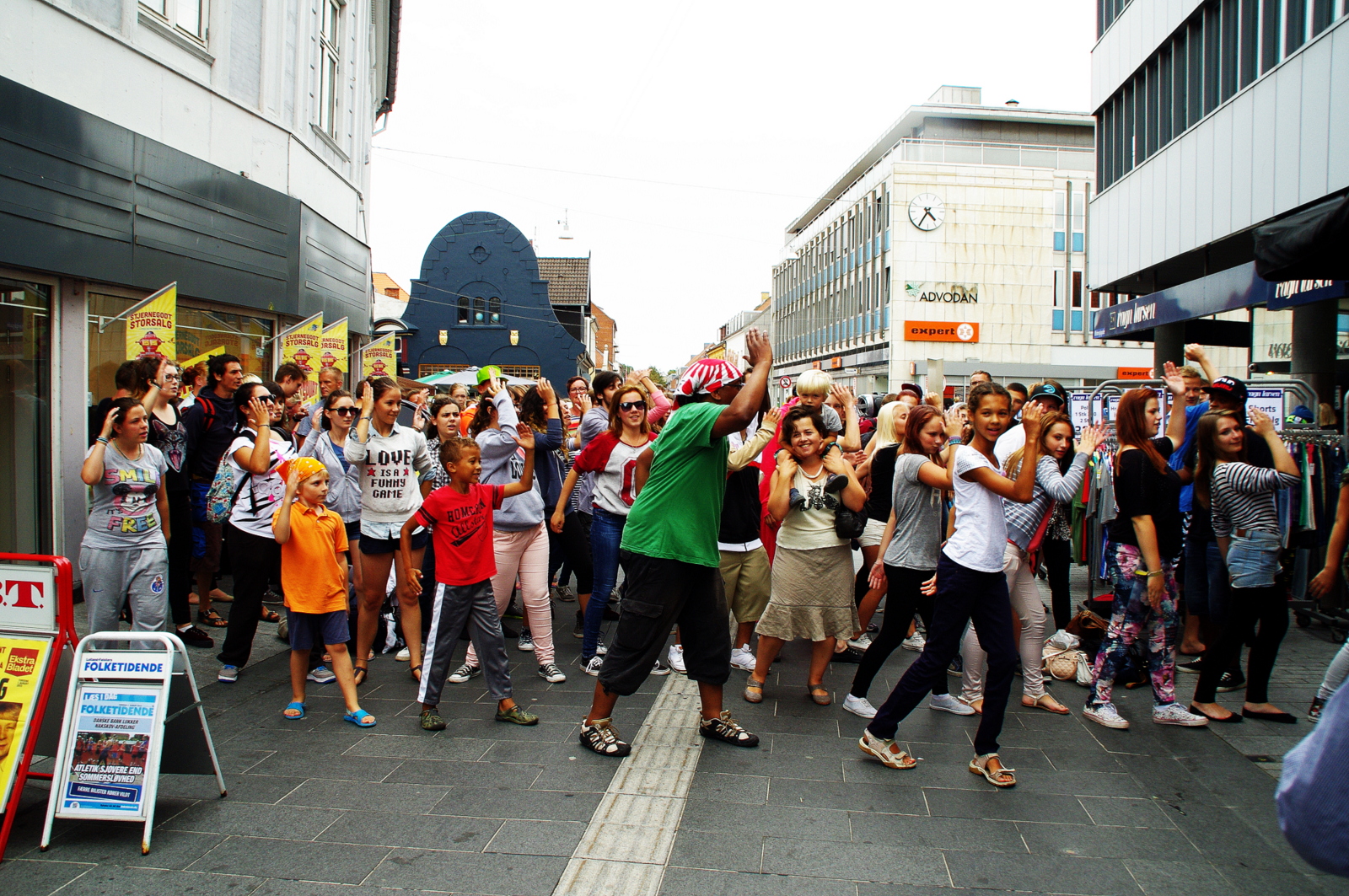 Facts about Steve
Stephen Johnson is a dance teacher, youth worker and arts practitioner. He trained at the Northern School of Contemporary Dance in Leeds, UK, studying contemporary, jazz and classical dance styles and teaches many dance styles including breakdance, street dance and hip-hop dance. He has been teaching dance for over 25 years and has worked with many schools, colleges, universities and community groups but also on exchanges throughout Europe, which has shown him how the arts can transcend language and cultural barriers between different people.
Text: Pernilla Gallagher