"Drawing is a way to start observing."
"We have been working with the theme of Stop Climate Changes, and this is a huge concept and reality that affects everything. I try to hold myself back from suggesting particular ideas of what exactly the work should look like, so there is a door wide open for new ideas of expression. Then I start to offer elements and see who is interested in what and what techniques or materials spark ideas and imagination.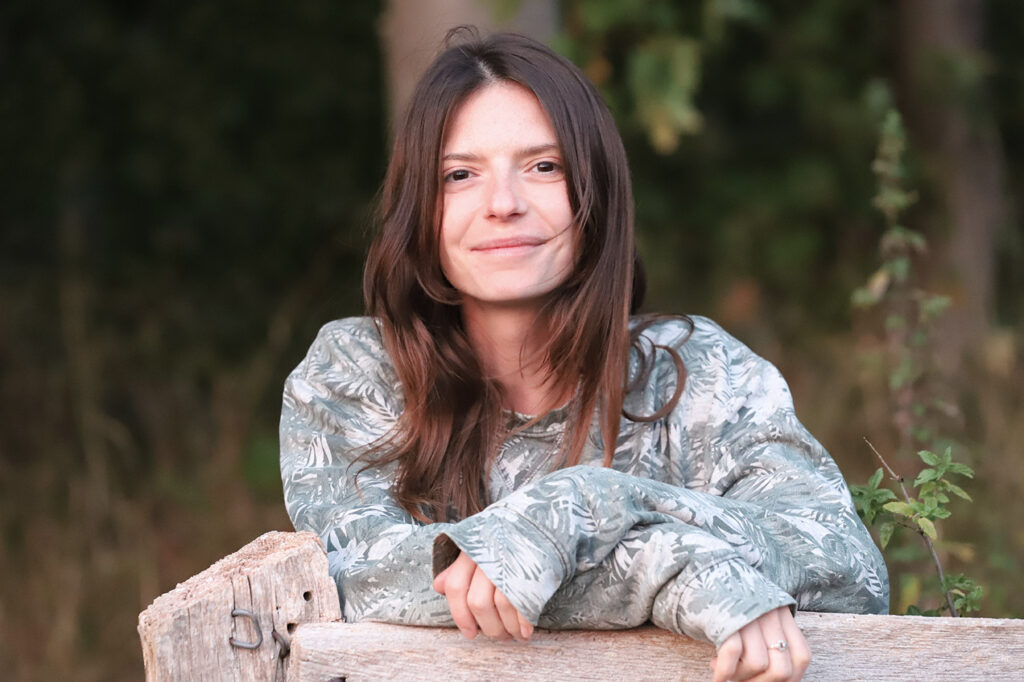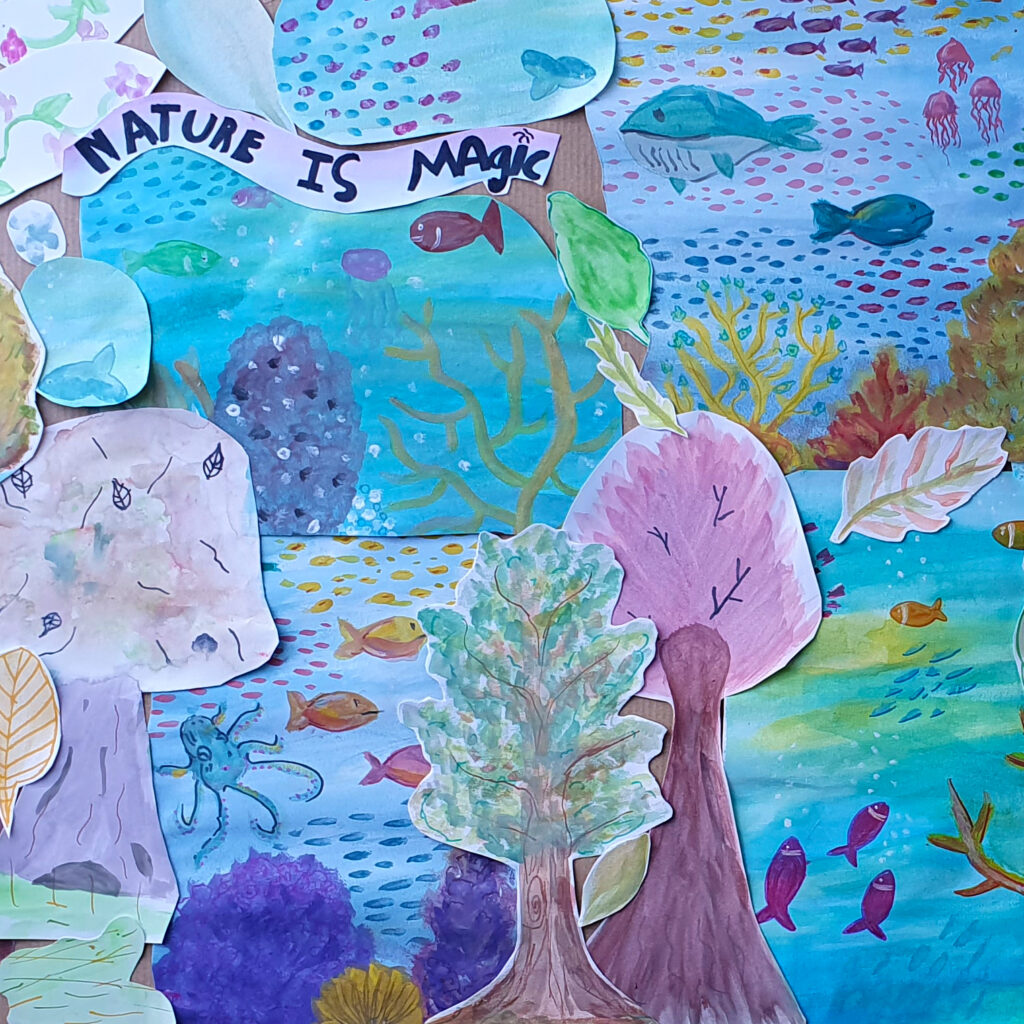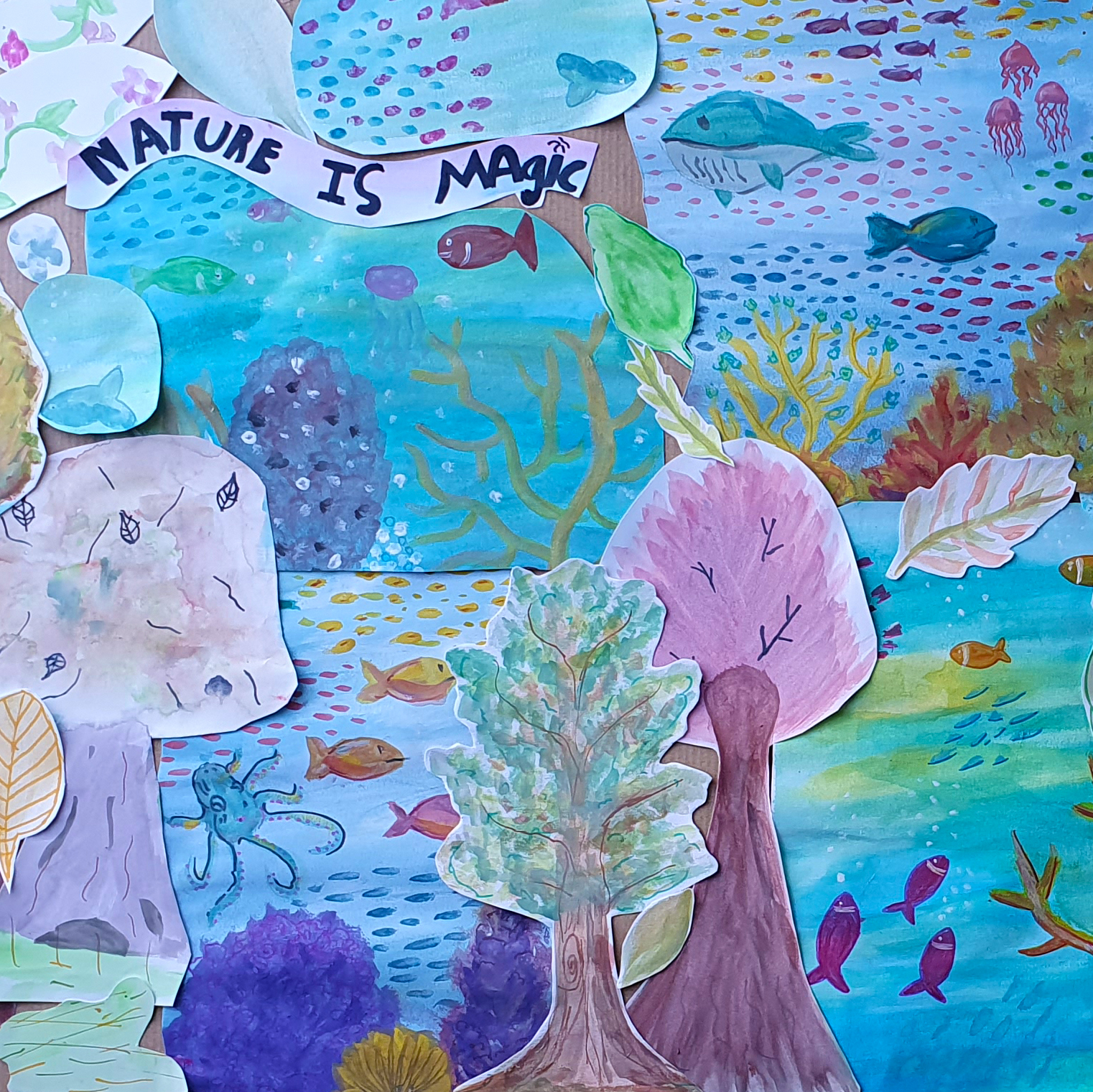 So everything is a bit cryptic at the beginning, because I just plan what I can offer as methods or materials, but I don't plan what they will create, because that would mean I would take away their freedom and we would all miss out on their original ideas of expression. I think making your own decisions means taking more ownership of your work, and finally experiencing more drive, and more success."
"We have had amazing artworks that came from this theme. An iceberg sculpture made from paper, trash monsters, abstract paintings, a huge eye, a lot of polar bears and fish, a nature ferry with messages on her wings, earth man. Last year (2021), in Lithuania, we got a whole suit painted to illustrate earth with both nature and pollution. Because we are making a performance, not an exhibition, we want to work on big surfaces, and then we move what we created on stage and new connections happen when we find these movements."
Daniela Stoian is a visual artist working with mixed media and facilitating art workshops in schools and international youth projects. She says there's a really special connection that can happen when you spend time with other people working to produce something.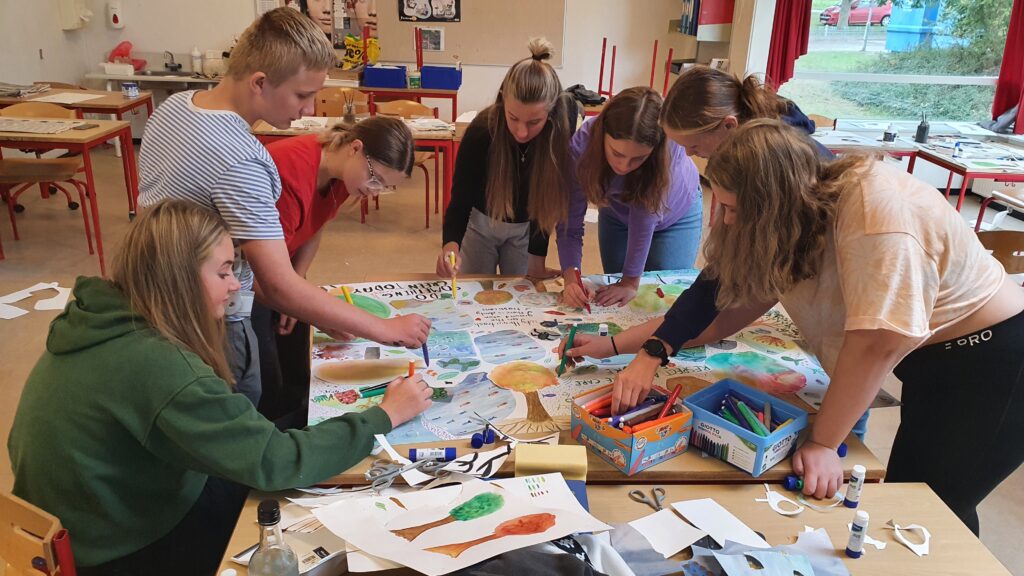 "We all focus on the same thing at the same time and we have an influence on it, take decisions together and we watch it take shape. It's that collaboration, being both helped and helpful, and building something nice together with others that is a great connector. That is also why it is so important to facilitate in an inclusive way, so that everyone finds their way to contribute, to feel part of it, and have this experience of success together."
"For me, drawing is a method to start observing things, to pay attention, and this attention tends to translate into care. For example drawing simple things, like a tree or a leaf, things that we may see everyday, but maybe don't pay too much attention to, means finding their characteristics, for example shape, colour, pattern, or we might learn their name. Afterwards we can zoom in and take the journey from general to particular. It's a tree, and it's this kind of tree, let's say it's a birch tree, and it is this specific tree, let's say the birch tree from our school yard. Then you can observe these characteristics also next time you look at a tree, or a leaf, and two of them are never identical and if you care about your tree, you might care for others as well.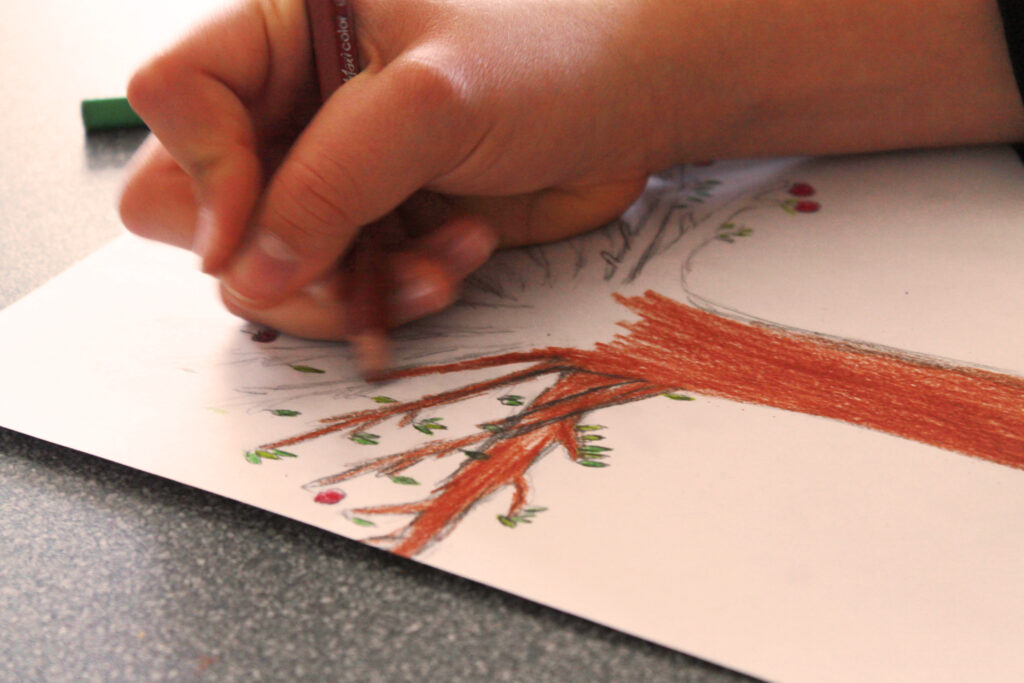 Paying attention to the world around us is a way to show appreciation and love. And if you observe and love, for example, the nature around you, you might want to protect it as well. There is this whole connection with the natural environment and realising that we really have to care for it, and observe it and that we can't just dump things in nature because everything is connected. So we have to love it and take care of it. We can not compromise with this, because if we had not compromised before, we would have not been in this situation now."
Gunita Arona is a circus artist from Latvia who has enjoyed working with Daniela for many years. She has seen the level of care Daniela puts into her work with the children and feels the art often makes her think in sometimes new ways.
"I sometimes get lost in Daniela's performances and when we later discuss – everything was actually quite easy but deep. She always makes you think about and discuss different events and emotions. Daniela is very confident and also a very deep and talented artist, and more than anything she is very wise and compassionate. I don't know if this is the right word in English but what I mean is that she is always very present. Daniela is with you, whatever happens. It doesn't matter where you are because she is right here for you if you need her."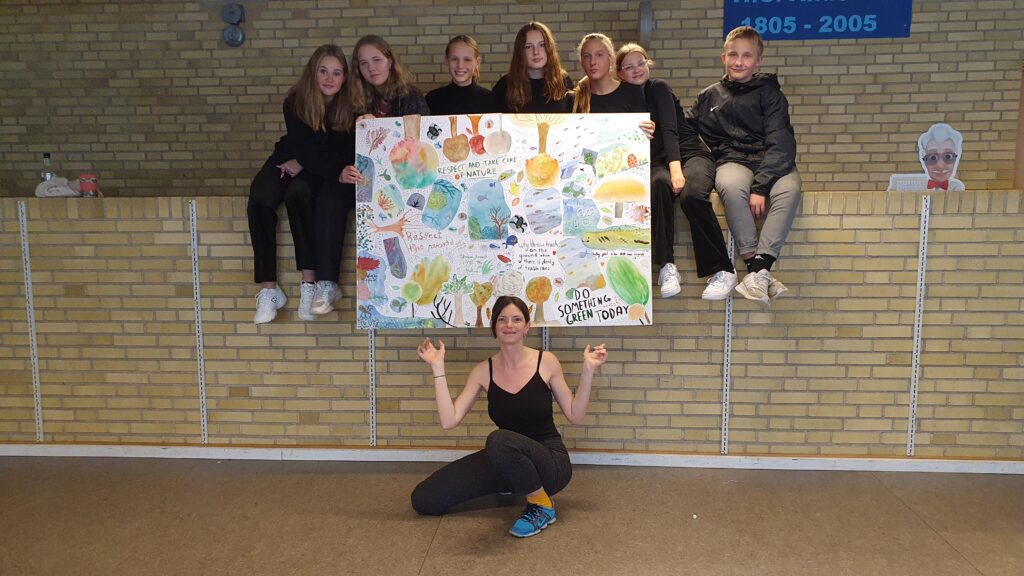 Daniela points out how the world is very complex and how we think it's easier for us if we put things in easy boxes but that we all have to remember that these boxes are categories, not adjectives.
"In Exchanges for All participants get to see on their own, that people have a lot in common, even if we are from different countries. They might like the same music, play the same games or have similar anxieties, because we all live in the same moment. We hear a lot of talk, especially in the media, about different countries. We can't appreciate, or dismiss people on where they come from. You have ,of course, something from it, because you learn something from every community you live in, but you are most of all yourself as a person. The chance to meet and work together with a new person, or even make a friend from a different country, can help you be less judgemental, and notice them for their personal characteristics like being funny, shy, generous, active, talkative or a good dancer. And the next time you hear about, or meet people, from the same country, you might think about your friend, and you know what their city or region is called, and what music they like, and their favourite game, and the way they dance, or sing or paint or talk. Again there is the journey from general to particular. And I believe that the care for a particular tree or person, or animal or fish or iceberg, generates the power and motivation to care and to want to protect, in general."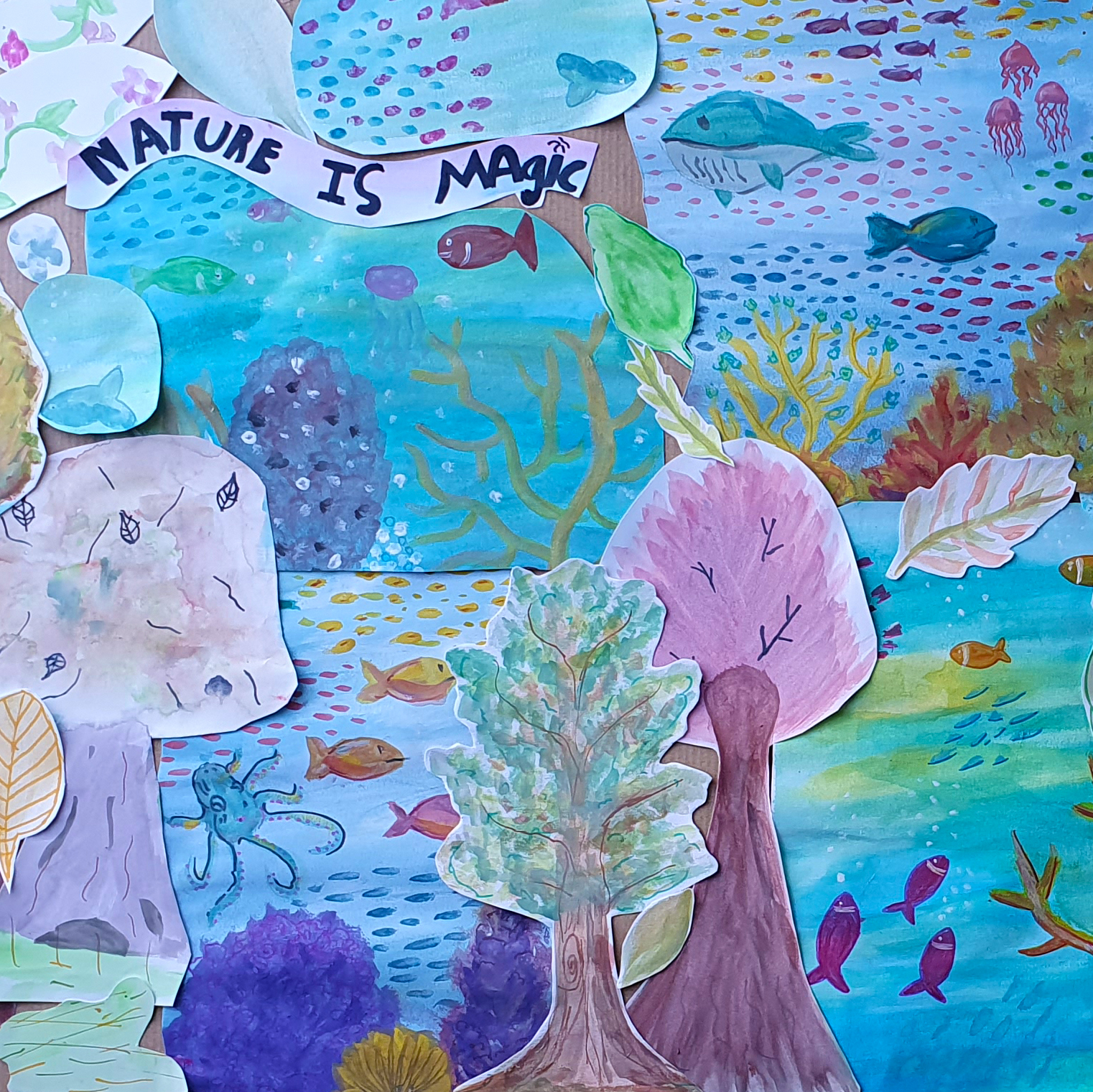 Facts about Daniela
Daniela has a bachelor degree in Photography & Video Art from the National University of Arts in Bucharest, Romania, in 2010. She has been collaborating with Arrtrain and living in Denmark since her European Voluntary Service in Nykøbing F, Denmark in 2011. For Arttrain/EFA she delivers workshops, documentation, graphic design and sometimes maintenance for EFA webpage. Daniela is also a part of the Arttrain Association and Arttrain Communication Team.