Since 2017 all our implemented exchanges have had the theme "Stop Climate Changes" and have started out with a short introduction to topics as a.o. combustions and photosyntese.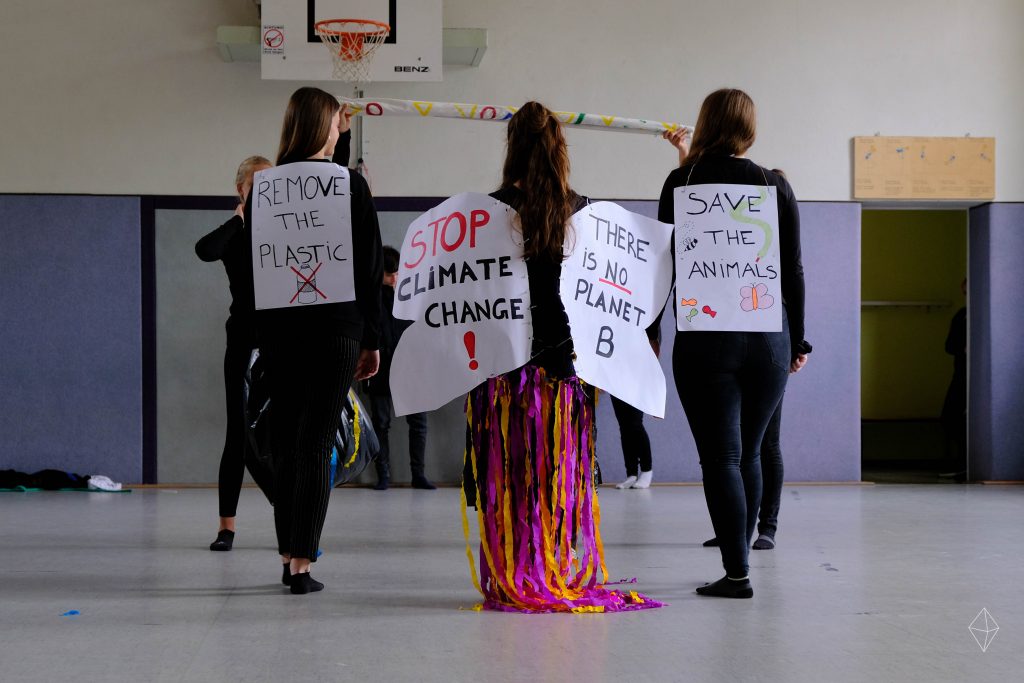 Teachers took on the task of making a presentationtation about "Climate Change" in one of the first day of each camp, explaining on a 8th grade level concepts like carbon emission, methain emissions, the difference between weather and climate.
Later on there are group-work on the theme, and the students can for example come up with ideas for new actions in their school our in their city.
Also the art-workshops are working with the theme, as each artform can facilitate understanding in a different way. Through the years and many projects we had seen many beautiful performances including dance choreographies, songs, theather performances and painings taking on the theme.
"Let's do It" 2016-2018 was a 2 year long training-course for school-teachers on International Project Development & Implementation. Part of this colaboration was that teachers created lessons and made recommendation concerning working with the theme of STOP CLIMATE CHANGES in schools and in this way schols shared methods of working with this broad theme and we collected all these recommendation them into a broshure with the same title.
During the pandemic 2020-22 Exchanges for All was forced to implement online-camps, and here we worked with a combination of art-workshops and the project-theme "Stop Climate Changes", which dev eloped into specific work on "Sustainable Food", as this is a part of every day's life for all of us. Here you may find a booklet with info & tasks concerning working with the topic of sustainable food.